A home treadmill is a good choice for people who don't have time to go to a gym because of their busy schedules. If you are one of such people, you should look at the top-rated selections that highlight the finest treadmill for home use on the market. The following article digs further into treadmills, including their features and advantages, to assist you in making a smart buying choice.
Best Treadmill For Home Use in India
Lifelong FitPro LLTM09 Manual Incline Motorized Treadmill
| | |
| --- | --- |
| 12 preset Workouts | Powerful Motor & Shockproof Design |
| 1 Year Warranty | Speed: 12Km/hr |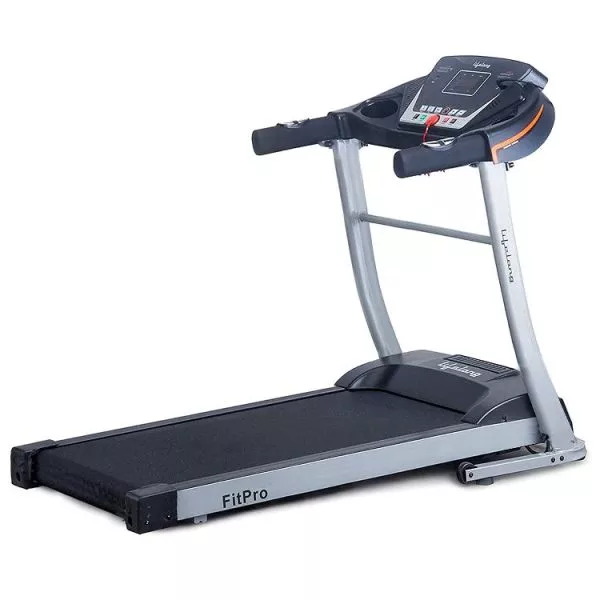 The Lifelong Fit Pro Treadmill is a small, portable, and ideal treadmill for home use. With 12 pre-programmed workouts, the Fit Pro Treadmill gives you the flexibility to customize your routine for strength and endurance training. This treadmill can accommodate every user, from beginners to experts, walkers to runners, and help you reach a range of fitness objectives, thanks to its 2.5 HP peak motor power.
Listening to your favorite exercise tunes on the treadmill can help keep you motivated throughout your workout.
Cockatoo CTM-05 DC Motorized Treadmill
| | |
| --- | --- |
| 12 preset Workouts | 5″ LED Screen |
| 1 Year Warranty | Max Speed: 14 Km/Hr |
Cockatoo CTM-05 is one of the most popular treadmills in India, out of all the treadmills accessible on the internet. The treadmill's frame is steel, indicating that the treadmill's construction is pretty solid and durable.
If you live in a tiny flat or apartment, this collapsible and portable treadmill makes it space-saving and simple to store. However, the folding mechanism is not hydraulic—a DC motor with a CHP of 1.25HP and a peak output of 2.0HP powers the motorized treadmill.
PowerMax Fitness TD-M1-A1 Series – Electric Treadmill
| | |
| --- | --- |
| 12 preset Workouts | Manual Incline for Intense Workout |
| Lifetime frame warranty | Speed: 1.0 -14km/hr |
The TD-M1is, an excellent treadmill for home use, combines modern features with a Bluetooth app, a distinctive running surface, and increased convenience for everyday usage. Jogging on this treadmill has a lot of advantages: it burns a lot of calories, it doesn't matter what the weather is like outside, you can measure your exercise intensity, and it's potentially safer than running outside.
The 10cm LCD Display panel makes tracking your progress easier. Folding your treadmill is as simple as pushing it against a wall.
Also Like: Under Desk Treadmill
Durafit Compact DC Motorized Treadmill
| | |
| --- | --- |
| 1.25 HP continuous duty Motor | Wide LED Display |
| No Installation Required | Speed: 8Km/hr |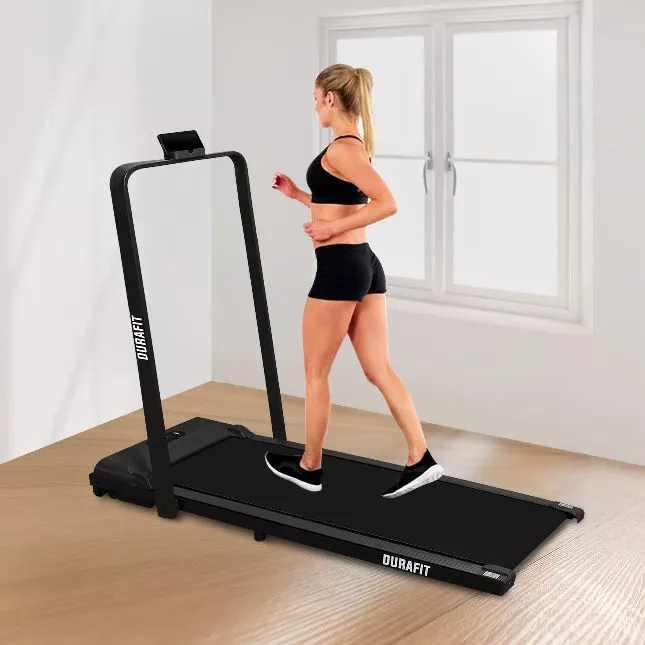 Durafit compact is designed for vigorous daily use and is ideal for elders, sprinters, and other standard users. It spans at a speed of 1.0 to 8.0 km/hr. Utilize the LED computerized screen, displaying valuable information to organize and record your fitness metrics.
The high-performance 1.25 HP (2.5 HP peak) motor produces very little noise and consumes very little power. This treadmill structure is made out of steel. It is stronger and more weight-bearing than the other material.
Durafit Efficio Motorized Treadmill
| | |
| --- | --- |
| No Installation Required | Wide LED Display |
| 1 Year Warranty | Speed: 8 Km/hr |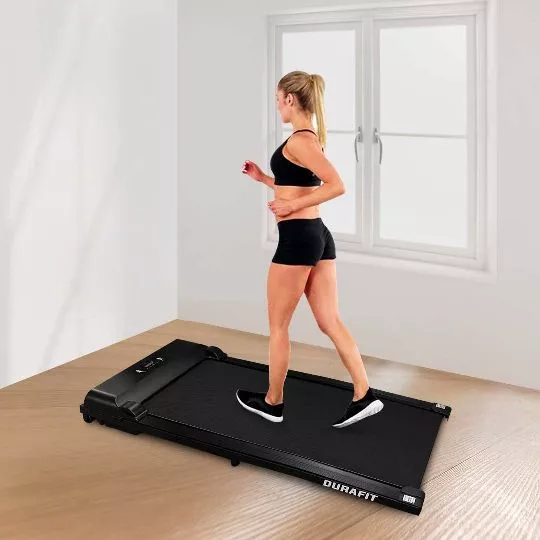 The Durafit Efficio Motorized Treadmill is an excellent treadmill for home use if you have limited space. Walking or running at speeds of 1 to 8 km/h is possible with the Durafit Efficio Treadmill, a 2.5 HP motor. Durafit Efficio's motor uses Copper Mesh technology, which provides excellent performance with little noise.
The Running Belt is made of a long-lasting and sturdy material that can resist everyday wear and tear. A built-in LCD featuring Target Mode gives a lot of valuable data.
Conclusion
The section here on the finest treadmill for home use comes close. We hope this post has given you a better understanding of treadmills and enabled you to choose the finest treadmill for your home that meets your requirements.
If you need any further information on a treadmill, please do not hesitate to contact us, and we will be pleased to assist you throughout the process.
Is it Worth Buying a Treadmill For Home Use?
Buying Treadmill for home use are excellent investments, especially for people who enjoy a workout and a healthy lifestyle. You can walk or run on a treadmill at anytime of day, without having to worry about traffic, weather, or your own motivation. Plus, you can sneak in some extra miles whenever you have time.